Package design highlighting riders & the State Bicycle mantra: Explore Your State.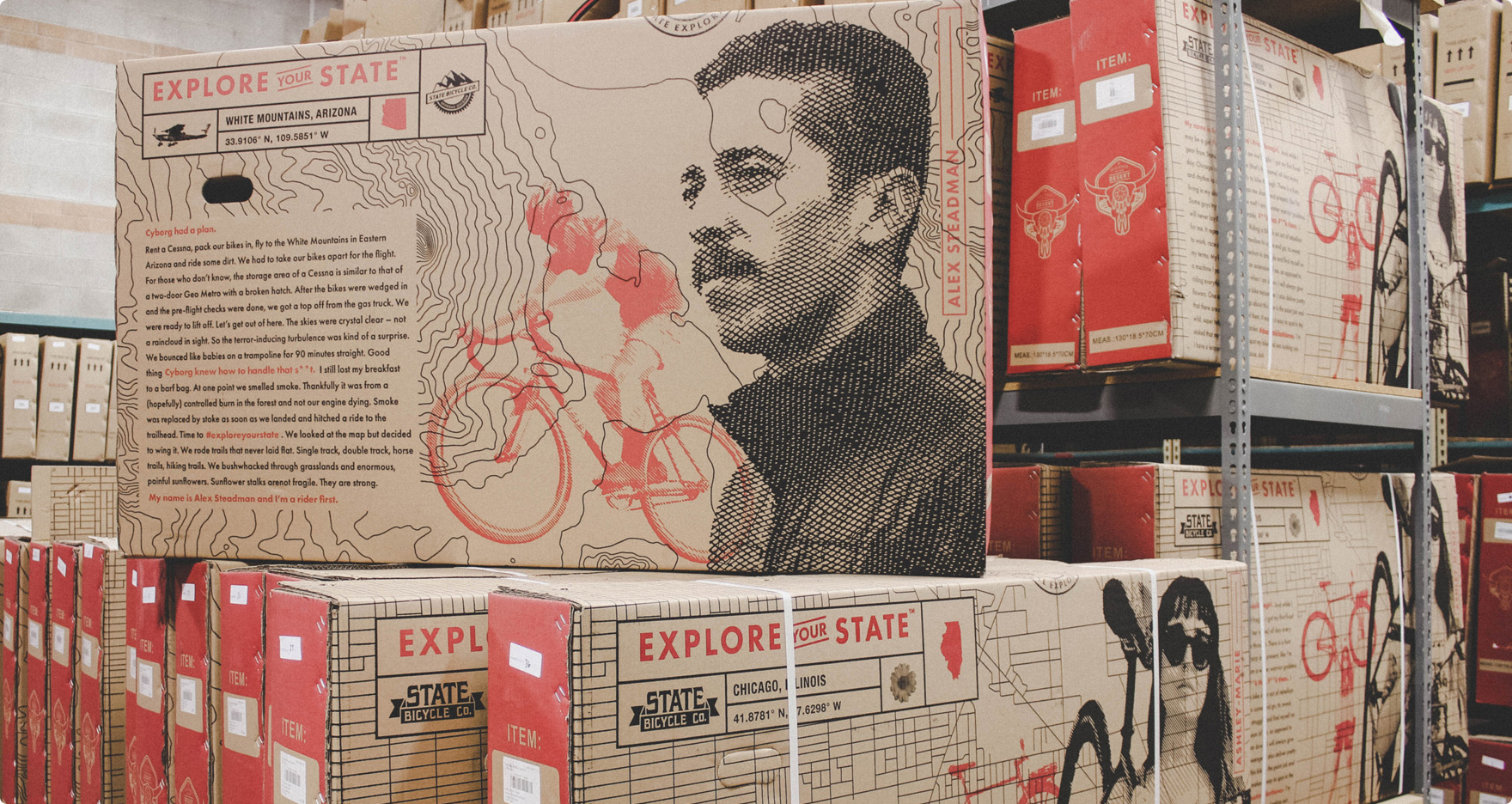 Role: lead designer

2017

Package design
On a mission is to inspire and cultivate an enthusiasm for a life lived on bikes, State Bicycle prioritizes performance and style, as well as fostering the cycling community culture.
State Bicycle Company is a bicycle and lifestyle brand based out of Tempe, AZ. They have been selling fixed gear bicycles since 2001 with most of thei...
Credits
Creative direction: R&R Agency